"Visual stories are a great way to share a concept in an imaginative way and sell great ideas to your audience." Let us make your story memorable and compelling."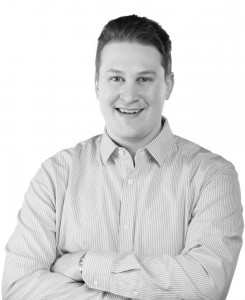 My work strives to create memorable stories through stunning visual arts combining digital design, 3d animation, motion graphics, photography and video. In exploring the visual media creation process, I continue to develop my unique creative style alongside solid technical skills. While my technical skills can make all the difference in crossing the finish line, my energy and ability to be a team contributor make me an ideal addition to your next creative project. My colleagues constantly inspire me with their talent and skills and I am constantly pushing myself to learn and take risks. For creative projects, I enjoy developing unique stories with an emphasis on character development driven by breathtaking visual sequences. My passion is to put creativity in motion, to add color and help organizations and people find the right audience for their message. I'm a problem solver, who is eager to collaborate to produce creative solutions that will will exceed your organizations communication and marketing goals.
---
creative [ design | photo | video | 3D ] professional services.
Design | Digital Art
10 years of multimedia design experience and expertise with a focus on Corporate and Commercial post production
Advanced knowledge of Illustrator's vector design practices & Photoshop / photographic compositing.
Expertise in Architectural and commercial photography retouching and light painting techniques
Expertise in social media page design and web advertisements and marketing best practices
Advanced understanding of XHTML & CSS. Solid understanding of integrating PHP, Javascripts, AJAX.
Understanding of color calibration for monitors, printers, cameras & color spaces for print, video & web
Advanced WordPress Content Management System, photo gallery creation, designing custom blogs themes.
Concept art | sketchbooking | storyboarding & animatics | wacom tablet expertise
Adobe Creative Cloud | Adobe Lightroom | HTML5 | CSS | WordPress CMS | Basic PHP, JQuery, Javascript

Post-Production
Motion graphic & broadcast design for broadcast & film spots
creative editing transitions | title & type Design | storyboard & sequence layout
Video Post Production work flows : encoding for streaming & video asset management solutions
Expertise in web video encoding & publishing (Youtube, Vimeo, Pod-casting | QuickTime | Windows Media Streaming Video | Flash Streaming Servers)
Extensive experienced w/ Apple's FCP Studio + AE | Shake workflows & Adobe Creative Suite Master Collection
DVD motion menu design & interactive DVD authoring
Motion designs for broadcast & DVD designs, lower 3rds, full screen graphics, video branding & motion graphics design.
Software : Apple Final Cut Studio | Adobe After Effects | Red Workflows | Shake |  Open source encoding video tools
System administration for Final Cut Workstations & small work groups.
Videographer | Video editor | Compositing & color grading | Video pro
Experience with Sony PMW-EX3 HD cameras, Sony PMW 330k
Post Production Technical & Creative Consulting for on set Visual FX.
Extensive Nikon DSLR knowledge, Speedlight creative light systems, Pocketwizards systems, ProFoto strobes
Motion Designer | 3D Modeling | Animator
Awards & Certificates & Organizations
[smugmug url="http://gregorywilsonphoto.smugmug.com/hack/feed.mg?Type=gallery&Data=11156991_KWvEC&format=rss200″ title="fxphd.com%20online%20vfx%20training%20certificates" imagecount="100″ start="1″ num="100″ thumbsize="Th" link="image" captions="true" sort="true" window="false" smugmug="false" size="M"]